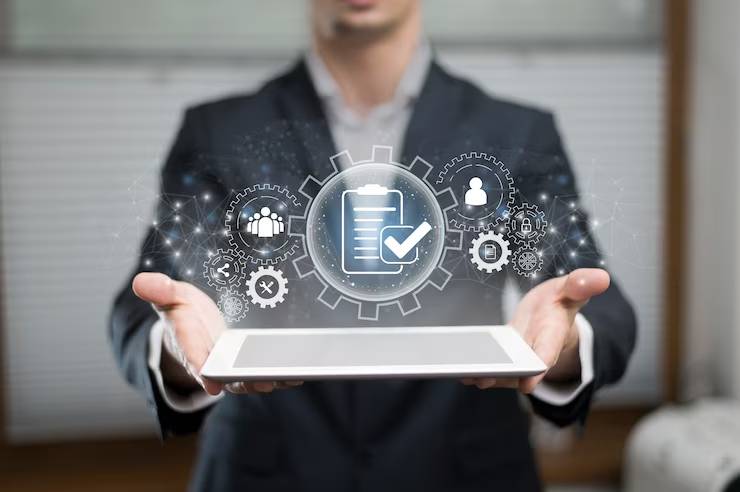 VAT Compliances
✧ In today's complex and competitive business environment, effective tax management is essential for any organization's long-term success. Accurate VAT compliance plays a critical role in ensuring financial stability and minimizing risk, allowing businesses to focus on growth and innovation. At Lemon Consultech, we are proud to offer professional VAT services designed to help your organization achieve its financial goals and thrive in an ever-evolving market.
Our Expertise in VAT:
✧ Lemon Consultech's team of experienced VAT professionals is dedicated to providing your organization with industry-leading expertise and personalized solutions. Our services are designed to cater to businesses of all sizes and across various industries, ensuring that you receive the most relevant and impactful support. Our VAT expertise encompasses the following key areas:

VAT Registration and Compliance
Navigating the complexities of VAT registration and compliance can be challenging, particularly for organizations operating across multiple jurisdictions. Our VAT experts guide you through the registration process, ensuring that your business is correctly registered and fully compliant with all applicable VAT regulations. We help you minimize the risk of penalties and maintain a solid reputation with tax authorities, allowing you to operate with confidence.

VAT Return Filing
Filing VAT returns accurately and on time is essential for maintaining compliance and avoiding costly fines. Lemon Consultech's VAT return filing service ensures that your organization meets all filing deadlines and adheres to the relevant VAT legislation. Our experienced team stays up-to-date with the latest changes in VAT regulations, ensuring that your returns are prepared in accordance with the most current requirements.

VAT Advisory and Planning
Effective VAT management requires a strategic approach that considers both short-term compliance and long-term financial goals. Our VAT advisory and planning services are designed to help your organization develop and implement tax-efficient strategies that minimize your VAT liability while maintaining full compliance with applicable regulations. We provide tailored advice and solutions that consider your organization's unique circumstances and objectives, ensuring optimal results.

Internal Controls and Process Improvement
Efficient financial management relies on robust internal controls and streamlined processes. Our team of VAT professionals collaborates with your organization to identify areas for improvement, develop best practices, and implement effective controls that enhance financial oversight and minimize the risk of errors and fraud. By optimizing your financial processes, we help you reduce costs, improve accuracy, and strengthen your organization's financial position.
Why Choose Lemon Consultech for Your VAT Needs?

Customized Solutions
Our personalized approach ensures that your organization receives tailored solutions that address your unique VAT challenges and objectives.

Comprehensive Expertise
Our team of experienced professionals possesses a diverse range of skills and knowledge, ensuring that your organization benefits from industry-leading insights and best practices.

Proactive Guidance
We stay current with the latest developments in VAT regulations, providing proactive guidance and support to help your organization adapt to changes and maintain compliance.

Data-Driven Strategies
We leverage advanced data analytics and cutting-edge tools to inform our recommendations, driving informed, evidence-based decision-making.
Long-Term Partnership
At Lemon Consultech, we are committed to supporting your organization's success and growth over the long term. We continually strive for excellence in our service delivery, ensuring that you receive the highest quality of support.

Confidentiality and Security
We recognize the sensitive nature of financial information and maintain strict confidentiality and data security protocols to protect your organization's data.

Holistic Approach
Our comprehensive suite of services addresses every aspect of your organization's financial management, from bookkeeping to VAT compliance, ensuring a seamless and integrated approach to your financial needs.
Experience the Lemon Consultech Difference
✧ By partnering with Lemon Consultech for your VAT needs, you can be confident that your organization's financial management is in capable hands. Our comprehensive, data-driven solutions and personalized approach empower your organization to achieve financial stability, minimize risk, and drive business success.
✧ Whether you are a start-up navigating the complexities of financial management for the first time or an established organization seeking to optimize your financial processes and VAT compliance, Lemon Consultech has the expertise and solutions to help you achieve your goals.
Take the First Step Towards Financial Excellence
✧ Don't let VAT challenges hold your organization back from achieving its full potential. Contact Lemon Consultech today to learn more about our comprehensive range of and VAT services, and discover how our expert guidance can help your organization thrive in a competitive market.
✧ Together, we can embark on a journey towards financial excellence and sustainable growth, ensuring that your organization is well-positioned for long-term success. Experience the Lemon Consultech difference – partner with us today and unlock the full potential of your organization's financial management capabilities.